Leuchtturm1917 A5 Sketchbook New 2020 Version Review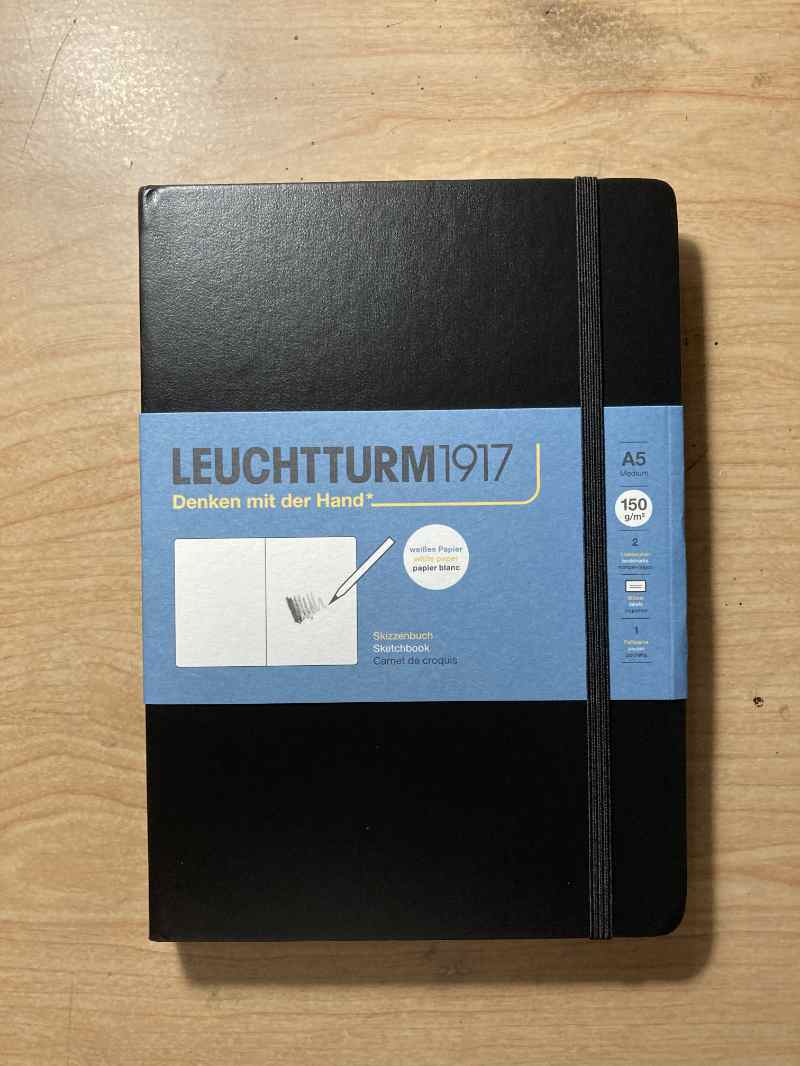 I really love drawing in the Leuchtturm1917 Plain Journal lately. I've been using it for the last month, and I've just grown to love the paper. The way it handles ink and pencil is really amazing, I just wish the paper was thicker because it folds and creases easily, especially when erasing. I even prefer it to those Moleskine Cahier's I reviewed a while back. So when I saw that Leuchtturm1917 put out a new 2020 revision to their A5 Sketchbook, I wanted to try it out.
I tried their first sketchbook back in 2016, and I just wasn't a fan. It had a lot of issues with feathering ink in my experience. Would I like this one any more than the old version?
Similar to Moleskine, it has a name and address area on the inside front cover, as well as having a inside pocket on the inside back cover of the book. It has a glued in ribbon for keeping your spot in the sketchbook, rounded corners, hardcover construction, the elastic band to keep it shut, and as an extra it comes with stickers for labeling the book for the shelf when you are done.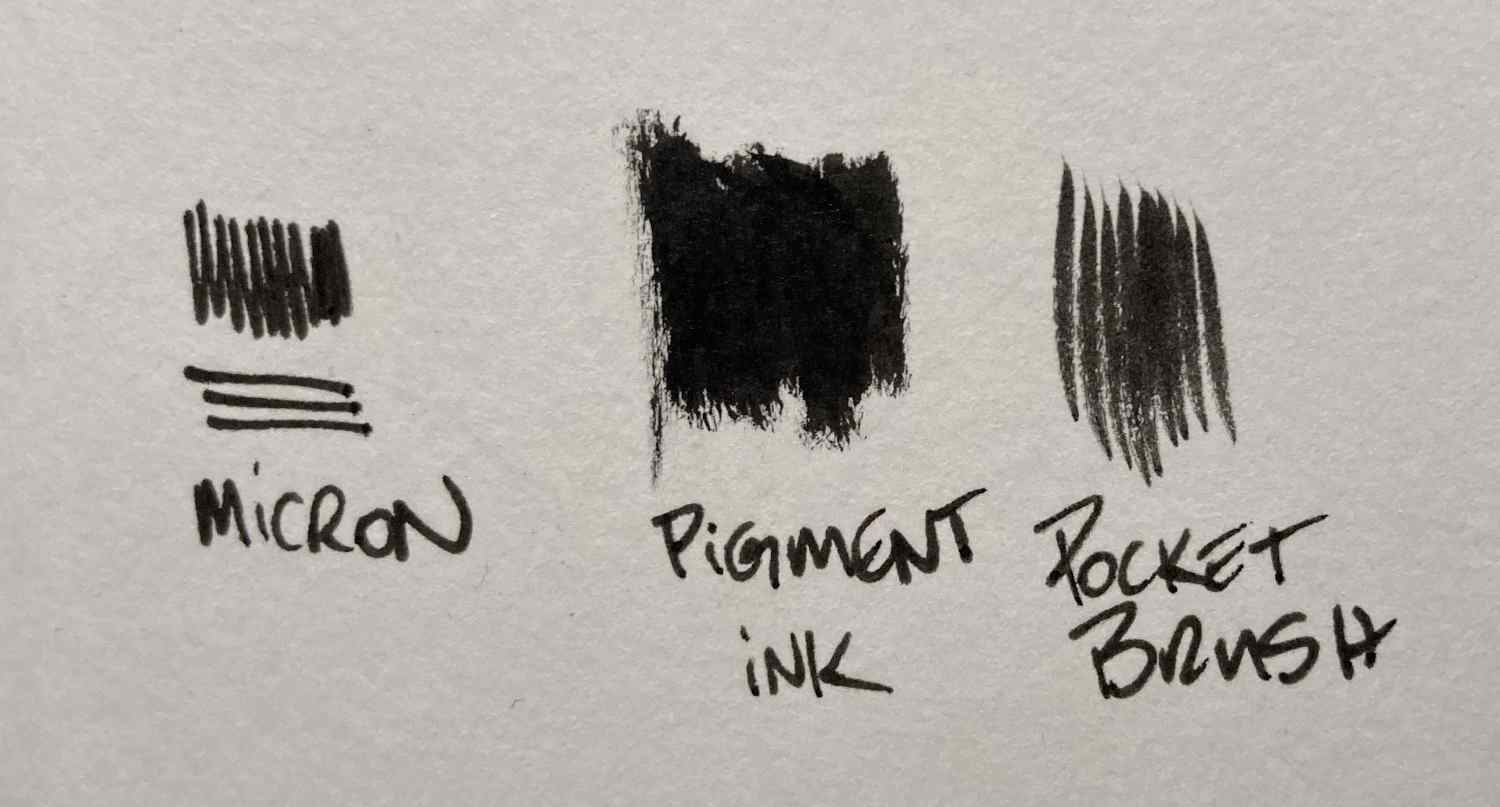 Where the original had issues with feathering ink from the Pentel Pocket Brush Pen or the Pentel Pigment Brush Pen, this new revised paper does not. This paper is much toothier than the previous version I remember. It causes a good bit of dry brush effects if you don't move more slowly over the page while inking (or have an incredibly wet brush or pen). I am really not a fan of that anymore with paper. This is close to Strathmore 500 Semi-Smooth Bristol if you've ever used it, or even a little similar to the Canson XL Mixed Media sketchbooks in how it handles ink. You can ink a smooth line, but it requires compromises that I'm not willing to make.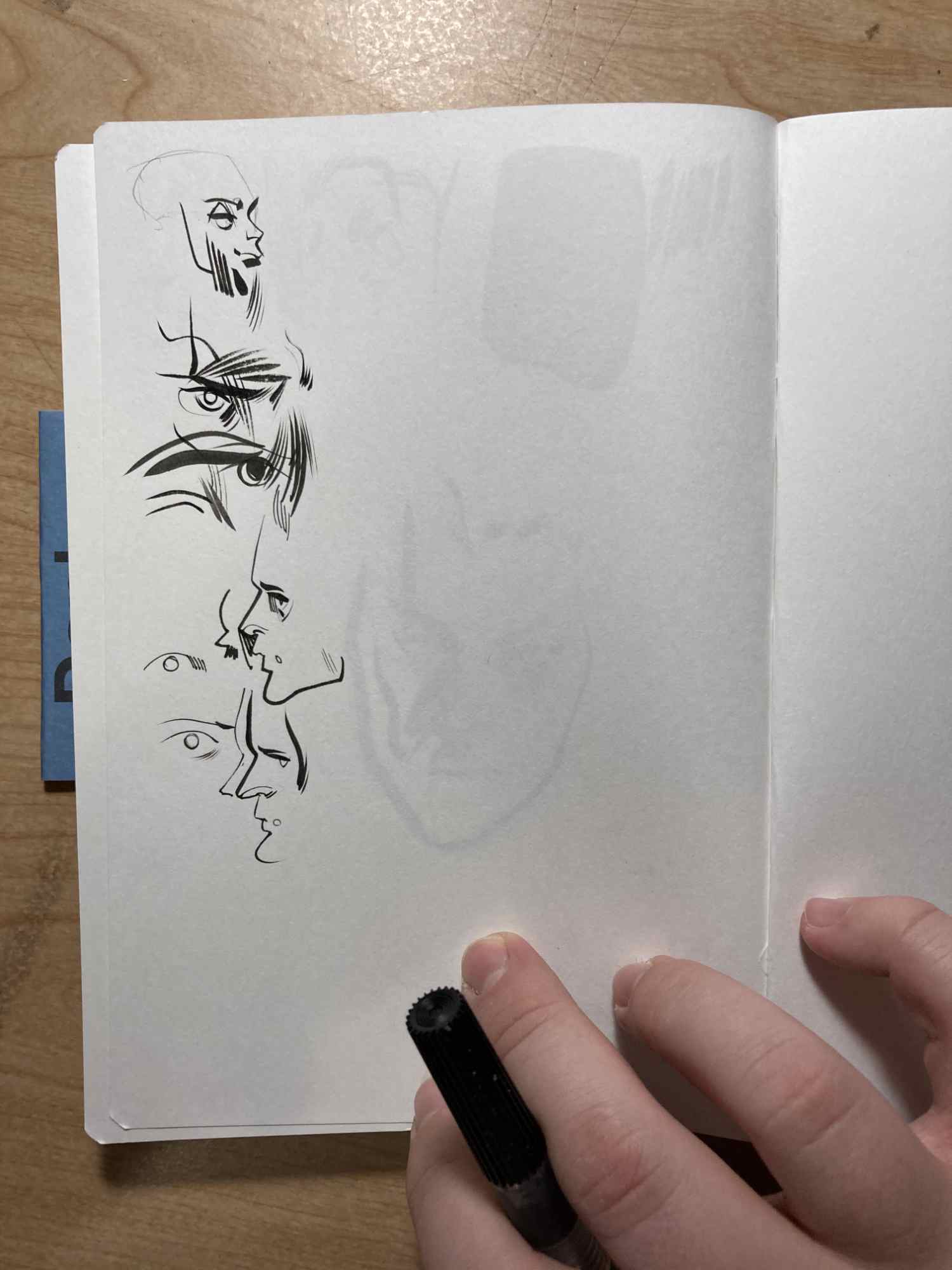 It's also 150 GSM versus the previous 180 GSM. I don't remember how much of an issue ghosting was for the previous sketchbook, but it's definitely in this one. This was one of my main gripes with the 80GSM Plain Journal version, and while it's no where near as bad, I still feel like I would have a hard time inking something and then drawing on the back side of the page. You can even see ghosting through from one sheet of sketchbook paper to the next sketchbook page, which I was really hoping wouldn't be the case.
As a plus, this sketchbook does have an extra few pages compared to the previous one (112 pages versus 96), so that's a win at least.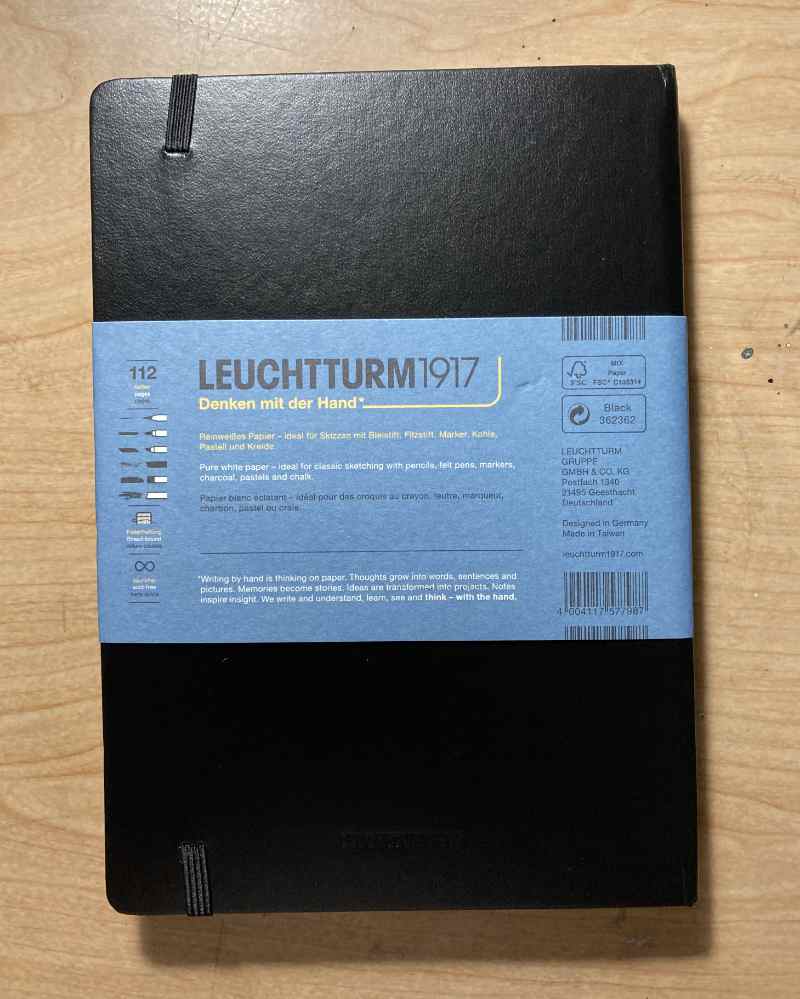 I'm just not too thrilled about this sketchbook, for me at least. If you are a big fan of dry brush effects when inking, or if you're big on dry media, this might be the sketchbook for you. But between the issues with dry brushing, ghosting from page to page, and just having a little more tooth than I wanted, I'm going to have to give the Leuchtturm1917 A5 Sketchbook New 2020 Version a rating of 3 Zaffino Crazy Face Franks our of 5. Just know what you are getting into before you buy.
Post Tags:
[ review ]